E! Network Should "Suspend" Giuliana Rancic Indefinitely And Without Pay
Giuliana Rancic went too far.
We're barely two months into the new year – following a fall and winter of protests, articles, and constant social media dialogue about racial ignorance in America – and this 40-year-old professional entertainment "journalist" and business woman didn't know better than to perpetuate racial stereotypes on one of the nation's top networks, while picking on an 18-year old's hair style.
Giuliana Rancic is not Joan Rivers. She is not a comedian. She is an insecure, uninformed, superficial, insensitive and preposterously wealthy white woman who doesn't know that she might probably (more than likely) be a little bit racist.
I'm being a little generous. While I don't think Giuliana Rancic is a nigger-dropping mean-spirited old white lady who's been hissing "that fucking mulato" all day about the situation, I definitely believe she's a clueless middle-aged woman who lives inside and empty and vapid bubble where speculating on, and mocking, people's lifestyle based their appearance is okay.
It's 2015 though. We – as women, as a nation, as humans – need to be going in a different direction. This kind of behavior promotes an aversion to diversity and shouldn't be promoted on television. Giuliana Rancic is simply outdated and out of touch.
E! Network Needs Suspend Giuliana Rancic
As though NBC Universal (parent company to E!) needed anymore shit this month – with Brian Williams turning out to be a fibber – now one of the most recognizable faces and names on their roster is on #blacktwitter's shit list, and got her ass read up and down by the target of her stupid commentary.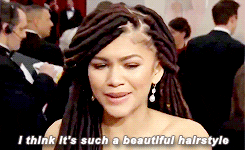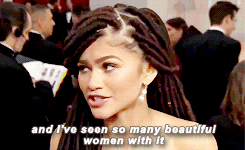 E! should "suspend" Rancic indefinitely without pay because it's smarter PR than her predictable apology. In today's social climate it would be ideal if a major network demonstrates zero tolerance for insensitive and ignorant remarks made by their personalities. Obviously advertiser dollars and ratings matter much more to an entertainment giant like NBC Universal than the emotions of one portion of their audience. It's likely that women who look like Giuliana and share her tax bracket make up a larger portion of E!'s audience than women who resemble Zendaya and myself, or women closer to my annual income than Zendaya Coleman's.
E! probably wouldn't lose or gain anything by firing Rancic – aside from a bold new reputation for zero tolerance toward intolerance.
A decision to release Giuliana Rancic from her contract with E! Network could potentially boost audience faith in, and respect for, NBC Universal as an enterprise that's aware of, and sensitive to the racial divisions that media tends to perpetuate.
The move could attract new talent – personalities, actors, writers, and content producers – and advertisers and investors with a genuine interest in promoting diversity in entertainment.
Not only can E! afford to let Giuliana Rancic go (I mean they still have Seacrest right?), but she can afford to lose the check. It's not like she's a draw the network: For years Giuliana has been more annoying than engaging on the red carpet. She's not exactly someone the average viewer or American woman can identify with: She looks like a skeleton.
Besides, Rancic is always yapping on her "reality show" about how "hard" it is to be a working mother, juggling her professional life and raising her son. Someone ought to make it easy on a bitch, and open up her schedule some…
No amount of back-peddling bullshit, from her tweet apology, to the on-air statement can take away from the fact that Giuliana Rancic is washed. Giuliana Rancic doesn't know beauty or style because she has no appreciation for, or understanding of, diversity.
---
---
comment below: please refrain from being an ass or a cunt as only I'm allowed to occupy either of those roles on this space.
---